Restaurant in Essaouira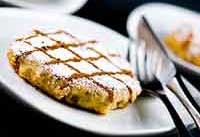 The table of Riad Chbanate is open to its guests, it is an invitation to discover Moroccan cuisine.
Breakfast at the Riad Chbanate is a real culinary experience: Viennese pastries, fresh bread, Moroccan pancakes, honey, homemade jams, seasonal fruit salad, pressed orange juice. It is opulent and of great finesse.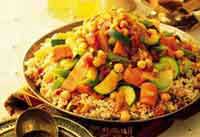 For lunch or dinner, at the riad Chbanate no menu but a different inspiration with every meal. Mixed with your desires and fresh products from the market, but also from the day's fishing, each plate is the occasion for a unique moment. The house cooker proposes to you, according to your desires, a fresh and light kitchen (grills of fish, seasonal salads, perfumed fruits, etc.) or simply more traditional meal with stewed tagines, pigeon and chicken pastillas or Friday couscous.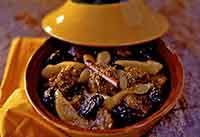 Served in the dining room, on the patio or on the terrace, you can enjoy your meals whenever and wherever you want. No time for a table: the team of the riad Chbanate is at your disposal for you to take your meals when you want, in complete freedom.