Golf in Essaouira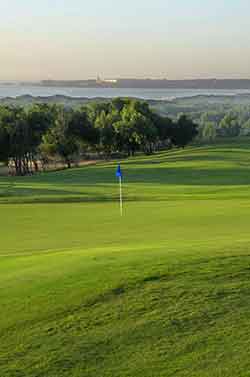 With the opening of the Golf de Mogador in 2009, Essaouira now rhymes with golf and 18-hole course.
Just a few minutes from the center of Essaouira and the Riad Chbanate, the Mogador Golf Course is spread out on almost 580 hectares.
This project has been perfectly integrated with its environment while preserving as much as possible the natural resources of the site.
The Mogador Golf offers you a course of a great technicality which has the advantage of remaining accessible to the greatest number of players.
With its shop, school and club house, the Mogador golf course stands out among the finest golf courses in Morocco.
The team of the Riad Chbanate proposes to you to organize your transfer to the golf of Mogador and to reserve, for you, your course or your course with the Mogador Golf Academy.